Our beginning in the 70s
The first own video blank cassette was developed at the end of
the 70s in the contemplative apartment of the family Morgenthaler.

After months of brainstorming, in 1979 the foundation was laid
for the sole proprietorship with the production of video cassettes.

A big milestone was the introduction of a video cassette with 250
minutes of recording time, which was an absolute sensation in the
market at the time.

To date, the initials are still part of the company name:
Video Cassettes Morgenthaler


---

Way to the company group
In 1985, the company was converted into a corporation entity.

Through sponsorship (eg first divison football league and prominent
advertising partners), the company became increasingly known and bigger.

Year after year, VCM received more listings from national and international
retail chains and established itself as a strong partner in Europe.

With innovative ideas and a high level of quality awareness, the group of
companies has become one of the leading suppliers and manufacturers
of furniture after more than four decades.

The current headquarters of the group is Endingen near Freiburg.

---

Proven values for our future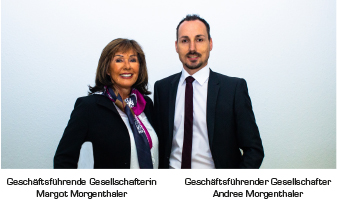 Openness, flexibility and confidence are the basis and at

the same time the driving forces behind the success of our
corporate group.

Even after four decades of company history, the top priority
is to see the world with new eyes every day, in order to
surprise and inspire together with our customers
consistently with new innovations.

Our goal in the future is to beautify the own four walls with
affordable furniture in a remarkable price / performance
ratio to continue to inspire millions of customers around the
world with our products.